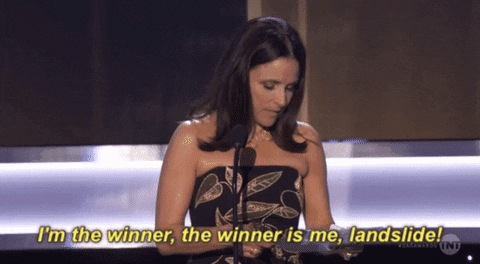 Paulette P.! Congratulations! I'll be emailing you soon to arrange sending the book to you! I hope you love it as much as I do, and I can't wait to hear your thoughts on this story.
For the rest of you – I wish you better luck next time! I'll definitely be doing this again, so keep an eye out.
Or, if you don't want to wait until then, you can find a paperback version of Welcome to New York on Amazon, depending on where you live, and Book Depository for the rest of the world.
So we reached the end of our WtNY-themed week. I don't know about you, but I had a lot of fun!
I'd like to take the opportunity to thank everyone that made Welcome to New York happen, everyone that has bought or downloaded a copy of the book, and everyone that has been following this little blog. THANK YOU! You have no idea how much your support means to me! I hope you stick around for what's coming next.
Speaking of which…
Book #2 is well under way! If you have poked around my website, you might have had a little sneak peak. If you haven't, here's what I have so far:
Once in a Lifetime

Twelve days, eight shows, six cities.
An unexpected, yet impossible-to-refuse invitation. A once-in-a-lifetime opportunity. How many unknown artists land this kind of gig?
After watching a video online, Tyler's band, which has been around for years, hires Becky's band, a newcomer, to be the opening act of their shows in their UK tour.
Even though they don't fit in the same genre, Becky sees it as an opportunity. Maybe they'll have the visibility and the contacts they need to get a record deal.
Twelve days, eight shows, six cities.
What could possibly go wrong?
What do you think of this one?
From now on, you'll be hearing from me more regularly – or, at least, that's what I hope. I'll be blogging all about my writing endeavors, including Once in a Lifetime as it happens! I also have a few ideas for a few blog series I've been thinking about, so keep your eyes peeled.
The plan is to post something at least once a week, but don't take this as a promise, as I'm not really good with routine.
But you can always follow me on Twitter or Instagram if you want to talk about WtNY, Book #2, or anything else! I'm definitely more active there.
Thanks again for this amazing week, and I hope you come along on this journey with me!
See you soon!
---
» Listen to WtNY's playlist on Spotify!
» Buy Welcome to New York on Amazon!
» Buy Welcome to New York on Book Depository!
Follow Me!
Twitter | Instagram | Tumblr | Facebook
∴ Subscribe the Newsletter to be the first to know when there's a new post up! ∴
[ninja_form id=4]