Remember when I used to post my month in songs on the blog? Good times…
I kind of abandoned those posts because this year has been a crazy busy one. I've been posting less, but I've been writing more. Which, ultimately, will be good for everyone.
Still, as my obsession with music persists — as does the link between songs and my stories —, I've decided to do a recap of what this year in songs has been like for me. Below you'll find a list of my two favorite songs of each month and how they shaped what I was writing at the time. I even included a sneak peek of one of the scenes in Once in a Lifetime that was born from one of these songs! Shall we begin?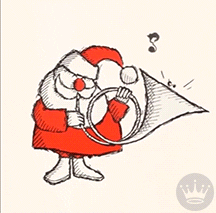 JANUARY
I started the year writing the second installment of Once in a Lifetime — Pete's POV. I knew part of what would happen with him due to having a few glimpses from Becky's perspective, and one of the songs that guided the plot was…
The second one didn't have to do with Once, but it might make an appearance in future novels. Also, it's one of those that have a Perfect Line™️.
I'm almost me again, she's almost you
FEBRUARY
In February I found a song that ended up on the WtNY playlist! It felt a bit like cheating since the book has been finished for so long, but the song was so perfect that I added it anyway. I decided I'd keep adding songs if I found they fit the story. There are a few new ones, so if you haven't listened to the playlist in a while, I recommend you go check it out!
And there was this absolute masterpiece of a song/video! This one didn't influence my writing other than keeping me all warm and fuzzy inside to keep going.
MARCH
In March I rediscovered one of my favorite artists! She released a new song, but the one I ended up listening to on repeat was a different one. The imagery that she conveys in the opening of this song was what inspired book #4! This is Charlie and Matty's origin…
My second choice is one for the team Perfect Line™️ .
Not that I'm scared of living, I'm scared of feeling pain
APRIL
This month saw one more of Sara's songs enter Charlie and Matty's playlist. Rest assured that there will be a scene where she wears a green dress!
Then there was this song that it's a story on itself. A beautiful one, at that.
MAY
May was the month I discovered the band that would be my most listened to artist of the year (according to Spotify). A lot of their songs were the soundtrack for the writing of some of the most dramatic scenes in Once. This one inspired one of the most heartbreaking scenes. I even stole a line from it…
It's like I'm on the outside
It was also the month when my most listened song was released. Which also inspired a few scenes and one entire relationship in Once. I posted a sneak peek of it on my Instagram, you can click here to see it (also, follow me so you get all future sneak peeks first!)
JUNE
Have you ever heard of Barry? Have you watched it? Well, I have. I've watched both seasons three times. Not sorry.
Barry is a masterclass on storytelling, and it has one of my favorite themes ever — the human condition. Thanks to the show (and me developing a crush on Bill Hader), I came across this video, which made me find out about Matt Maeson. Now he's one of my favorite new artists and this is one of my favorite songs.
I also came across this song, which is from an artist I can't find online! The song fitted perfectly with one of the major changes I've made in the plot of Becky's story. Spoiler alert: it's a sad one.
JULY
I spent this whole month traveling! In addition to taking lots of photos of my friend's cats, I took the final stretch in rewriting Once. As the month progressed and I neared the end (again), I listened to this song a lot — for me, it's all about friendship, and I think it fits Becky and Pete's one like a glove.
Ps.: both versions ended up in my playlist of most listened songs of the year!
AUGUST
August was the month I finished the first draft of Pete's POV of Once! I celebrated listening to Taylor Swift's new album on repeat. Although 1989 is still my favorite, I found a few new good ones — which may or may not have influenced a story or two…
SEPTEMBER
McFly is back!
I've never been a fan of theirs back in the day, but I've become a huge fan of the Fletcher family and their books! If you don't know, Tom, Giovanna, and Carrie are all authors! They write in different genres and I love all of them. And, now, I kind of love McFly as well.
September was also the month I started a new project — Flash Fridays! Since my writing is very much based on songs, I had the idea of writing very short song-inspired stories and posting them to my Instagram and Twitter (there's also a Spotify playlist). This was the first song + story I wrote.
OCTOBER
In October, I started revising and rewriting Once. Because of Pete's POV of the story, a lot changed in Becky's version, including a certain relationship. I came across an old song that was one of my favorites back in the day and, interestingly enough, had such a Becky vibe! I listened to it so much while editing/rewriting that it ended up in my year's playlist from Spotify.
And there's another one by Matt Maeson! This one got a Flash story, too!
NOVEMBER
Do you know Lewis Capaldi? If not, friend — go listen to him right now! He released his debut album this year (although I knew him before that) and it's nothing short of the best collection of sad songs, all with Perfect Lines™️. All of them made the list of my most listened of the year. In November, he released a deluxe edition of the album with some new and equally heartbreaking tunes. Here they are.
Oh, and how they relate to my writing? They all SCREAM Matty and Charlie!
I also won NaNoWriMo for the first time! Which means I've finished rewriting Once. I'm taking a break while my alpha-readers read it, but I'll be back for more editing in January. But I'm in the last stages now, guys! I can feel it!
DECEMBER
Holy shit, Harry Styles!
Yes, this has been his month. He released his highly anticipated (by me, at least) second album and let me tell you: it's perfect! You'll be finding songs from this album in both Becky's and Matty and Charlie's playlists! Can you guess which of these songs is Becky's and which is Matty and Charlie's?
How has your year in songs been? Did any of these make it into any of your life's playlists?
---
» All my books have playlists! You can listen to the songs that inspired Welcome to New York on Spotify.
Follow Me!
Twitter | Instagram | Tumblr | Spotify
∴ Subscribe the Newsletter to be the first to know when there's a new post up! ∴